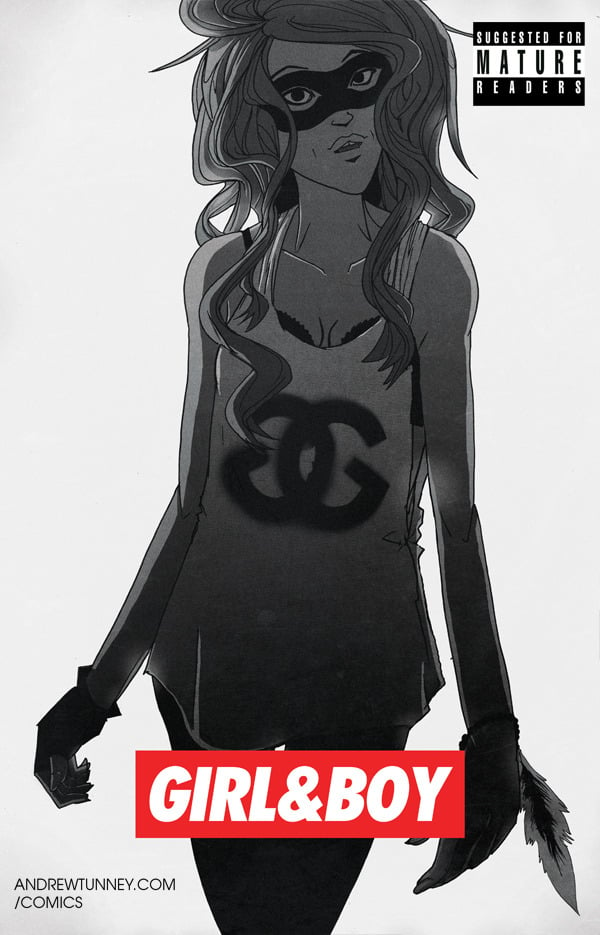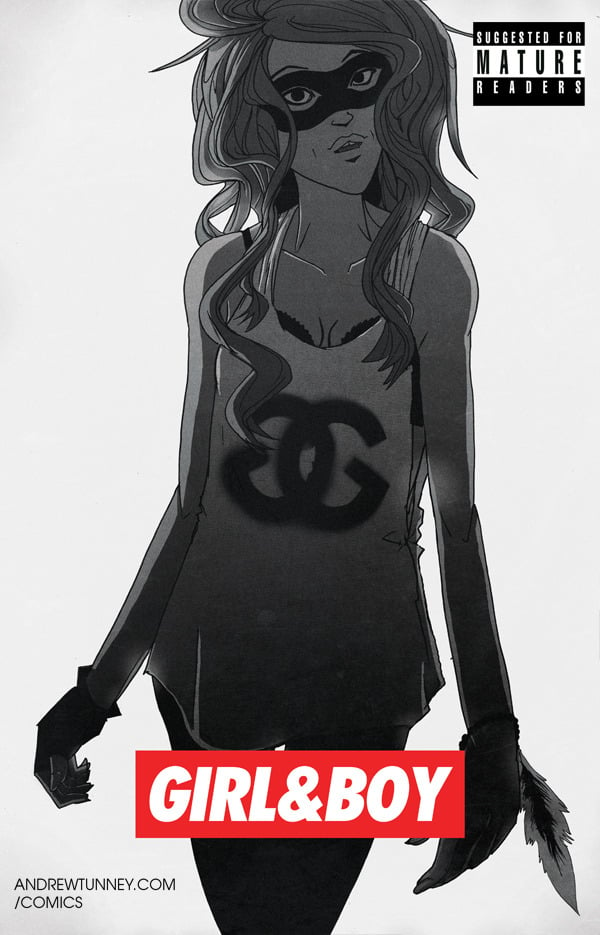 GIRL & BOY
£4.00
36 pages. Self-Published. US Comic format. Mature Content.
If you chose the signed option please say who you would like it to be dedicated to in the 'instructions' box at purchase. If you don't write a name, it won't be signed.
GIRL&BOY is the critically acclaimed debut comic from UK artist/writer Andrew Tunney. Set in the grimey, rain-filled streets of inner city Manchester, England it charts the relationship of two young lovers; one called Girl, the other called Boy.
Luxurious lithographic printing on premium card stock of the greyscale interior artwork and coloured covers perfectly capture the mood of this modern romance that has its eyes on the glamour of Old Hollywood and it's heart firmly in the street.
Superior materials and attention to detail raise the quality of this self-contained book far above that of the usual monthly comic and make it an object you can enjoy holding as you peel back its layers over time.
Seven page preview here
---
REVIEWS
---
"Ladies, you will high-five Andrew Tunney immediately. Promise"
Page 45
"Andrew Tunney is a major talent waiting to happen. And hopefully Girl & Boy is just the start."
Richard Bruton - Forbidden Planet
"GIRL & BOY signals the arrival of a Manchester-based comic creator ready to compete at a global level…
the standard of work here is on a par with some of the biggest names in the comics industry…"
P. M Buchan - Starburst Magazine
"GIRL & BOY goes where few comics have gone before…
Tunney skillfully misdirects the reader then guides him/her through an unexpected arc from hedonism to heartbreak to self-discovery."
Oneil Edwards - Comic Book Snob